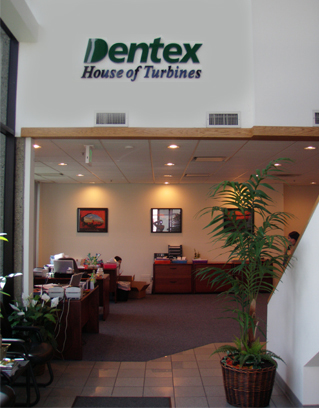 Services Rendered
At Dentex we offer a wide range of dental equipment parts as well as high and low speed handpieces. We sell all products needed to undertake repairs or even to just buy completed equipment. All parts are manufactured in house by highly trained and experience engineers. All parts manufactured by Dentex come with a warranty against material defects and workmanship.
Dentex also provides its clientele with handpiece repair. Our years of experience in manufacturing and selling handpiece parts has given our engineers over a decade of experience in the mechanics of handpieces and various other instruments used in dental offices. This experience has developed a high level of expertise at repairing dental equipment. Therefore, Dentex is proud to offer repair services to its customers. All repairs come with a warranty against failure to evaluate and repair.
Handpiece Repair Service:
Highspeed Turbine Rebuilds:

Basic Highspeed Service $59.00

4 month warranty on bearings



Premium Highspeed Service $79.00

6 month warranty on bearings
(Ceramic bearing technology)


Features:


Replace bearings
Replace O-rings
Clean and lubricate all moving parts
Clean air and water lines
Lowspeed Overhaul

Lowspeed service Starting at $135.00

Features:


Replace necessary components
Clean and lubricate all moving parts
Clean air and water lines



Air Scaler Overhaul $119.00
Ordering Information
You may order by telephone or fax:
Telephone: (877) 433-6839
Local: (714) 966-5221
Fax: (714) 966-1653
Email: dental_2010@att.net
The customer on international orders pays all duties and taxes. Terms are available upon request. International customers must pay by wire transfer prior to order shipment.
Warranties
Push button canisters/turbines carry a six-month warranty, screw type canisters/turbines carry a four-month warranty and all handpiece shells carry a one-year warranty.
Warranty on Repair
Handpiece claims must be sent to Dentex for failure evaluation. Failure due to misuse or abuse, including dropping the handpiece, improper maintenance and sterilization procedures and any other actions inconsistent with recommended instructions may void warranty. Warranties must be claimed within the set warranty period for each particular product repair.
Shipping Methods and Rates:
All packages will be shipped 2nd day unless specified (Except in California Ground) All charges are subjected to a fuel surcharge and/or delivery area surcharge.
Rates*:
Ground
$10.00
2nd Day
$18.00
Rates to HI, AK, Canada and other locations outside the continental US may differ. Rates subject to change without notice.
Payment - Domestic Customers
We accept Visa, MasterCard, and American Express cards.
Payment - International Customers
Wire transfer only.
Dentex Terms and Conditions

Returns:
Returns will be accepted within 30 days from the date of receipt. Returns must be pre-authorized by DENTEX. Customers are responsible for return shipping costs. No returns on special orders! Please accompany returns with any pertinent invoices and paperwork or no warranty will be issued. Refunds will be credited to the account minus shipping costs and a 15% re-stocking fee; all merchandise must be in a new, unused condition or an unopened package. Opened equipment or handpieces may not be returned, but will be repaired or replaced according to the manufacturer's policy.

Pricing
A1.5% interest may be charged on all accounts over 30 days. Any discrepancies on the invoice must be reported within 5 business days. We make every effort to maintain prices for the duration of a catalog, but we reserve the right to make price adjustments in response to any increase in transportation, labor, material or other cost. We reserve the right to correct obvious errors in specifications or prices. All sales are in US funds, FOB Fountain Valley, CA USA.